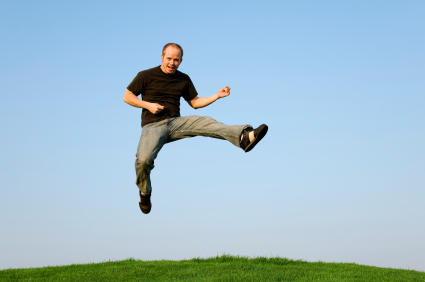 Happy Spring everyone!
In March 2012, I reached out to a prospect, we engaged and he gave me a verbal commitment to move forward.
(Yes, I know that verbal commitments mean nothing legally, and yes he was the decision maker.)
Later that July, the prospect changed his mind and said they were moving forward with another company, explained his reasoning and I closed his file.
In March 2014, I was clearing my Salesforce.com and cleaning up data and reached out again to the same prospect. He responded that it was good timing to engage again. We spoke several times and and ultimately, they didn't move forward with us. I decided to let things go and move on.
Several months later, this prospect reached out to me via LinkedIn email and wanted to restart conversations. This was him reaching out to me.
We had more discussions and he introduced me to his Director who would be heading up this initiative.
Long story short, he waffled and I may not have done a good job of building trust or value.
I finally emailed the CEO and said I won't be pursuing him anymore as a client. I gently reminded him that he reached out to me to get moving on the project. I left the door open that when he was serious enough to talk, that I'd love to have him as a client.
I haven't heard back from him since. Not sure what his motive was for restarting talks. Perhaps other priorities and not enough time.
Sales reps and producers: it's okay to fire a prospect. Call them out when they are stalling and won't give you a reason why things keep dragging out. Be bold but be polite and respectful. No need to have false hope on landing new clients if the prospect has no intention of hiring you. It will save you a lot of emotional energy and time.
You can always make more money. You can never reclaim your time. Get honest with yourself on your sales pipeline. If in doubt, call the prospect and get their intentions and decision on moving forward or not. Lots of prospects and people are conflict avoiders. Don't keep a lot of sales prospects in your sales funnel if they have no intention of doing business with you.
https://connect5000.com/wp-content/uploads/2015/03/blog-pic-10.jpg
282
425
Ray Ruecker
https://t1l.b45.myftpupload.com/wp-content/uploads/2023/08/Connect-5000_Logo_Final-300x73.png
Ray Ruecker
2016-05-30 14:30:08
2016-07-09 22:06:26
I fired a prospect and it felt great!