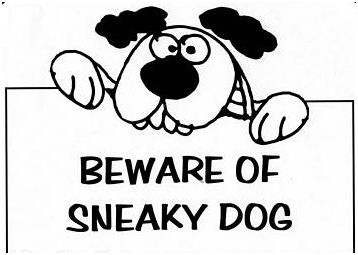 (Disclaimer: I was not compensated in anyway to promote this service. I pay my monthly subscription with my own funds.)
Ever wonder if the email you sent to a client, prospect, colleague, or friend actually made it to their inbox and that they actually opened and read it?
Well, say no more! Problem solved!
In August 2016, I signed up for Bananatag and am a big fan of their service. Their website is www.bananatag.com and I pay $12.50 per month.
In a nutshell, when you send someone an email, whether personal or business, it sends you an email notification when the recipient opens your email or clicks a link if there's one inside the email.
So what? Who cares? Sound a little too big brotherish for you? Here's why it's helpful.
When prospecting or making sales calls: send an email first. If the email address is valid, it notifies you that the email address is legitimate and you don't have to worry about if it hit their spam filter or if the email address is wrong, assuming they opened the email, no matter how briefly it was.
You can then call them later on and follow up by telephone and have a multi-touch campaign going.
There are plenty of similar services out there. I don't know of any service that guarantees your email won't hit their spam folder.
If they clicked on your website embedded in your email, you know.
If they clicked on your LinkedIn profile in your email, you know.
No service is 100% accurate. If you're looking for perfection, stop it! It also won't tell you how long they read your email, etc. They may open it, you get notified, but they delete it and never read it.
I've sent emails to people and they respond back and I didn't get a notification. That's okay. Move on!
If you send a proposal to a prospect or an email to an existing client, the majority of the time, you'll get notified.
It's nice so that you don't have to wonder if they received an email or not, or if you had the correct email address. Peace of mind for $12.50 a month.
https://connect5000.com/wp-content/uploads/2017/02/sneaky-search-trick.jpg
255
358
Ray Ruecker
https://t1l.b45.myftpupload.com/wp-content/uploads/2023/08/Connect-5000_Logo_Final-300x73.png
Ray Ruecker
2017-02-06 23:16:27
2017-03-15 17:21:13
Sneaky Sales Email Tip of the Day